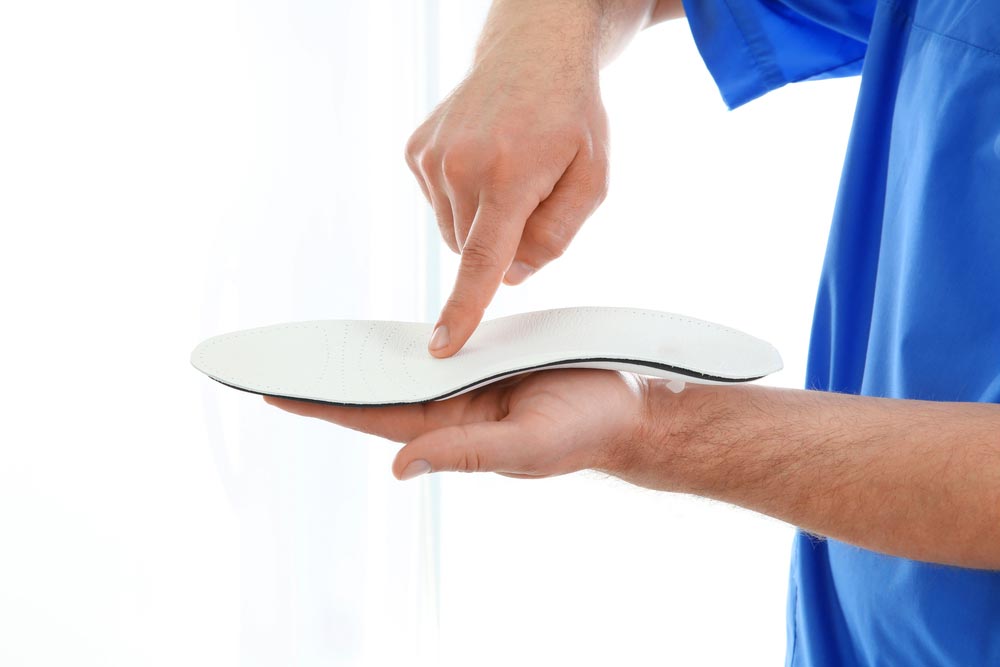 Custom Foot Orthotics in Kent, OH
DPM Orthotics Inc. is an orthotics lab fulfilling the needs of doctors and physical therapists. We take your understanding of your patients' unique needs and fabricate custom orthotics that reduce pain, improve mobility and provide an overall better quality of life.  Send us a mold and expect superior orthotics that yield the corrective, supportive results your patients need.  To get started, email or call us for an order form and prepaid shipping label.
Contact us today to discuss custom AFOs.
Producing and Refurbishing Custom Foot Orthotics
DPM Orthotics Inc. has produced custom orthotics for medical professionals—including orthopedists, podiatrists and physical therapists—since 2006. Our trained staff uses their skills and attention to detail to create perfectly fitting foot orthotics for patients who need to
support foot or ankle function.
We create custom orthotics in our lab, and we make it easy for you to provide patients with the products they need to improve their mobility. Once we receive your negative casting of your patients' feet, we use these specifications to create foot orthotics that fit the exact contours of your patient's feet. We work with precision and care in everything we do, so you can feel confident that your patients will receive supportive orthotics that yield real, positive results.
We can restore the cushion of custom orthotics through refurbishing.
We offer rapid turnaround times to ensure patients get support and relief quickly.
We are a proud distributor of Richie Braces® who offers a wide variety of custom AFOs.
Our orthotics lab partners with orthopedists, podiatrists and physical therapists.
Refurbishments
If your patient already has an orthotic device, we can refurbish them. Just send us the device, along with desired specifications, and we'll return it in like-new condition, promoting your patients' comfort and reducing their expenses. We aim to be your complete partner for orthotic services.
DPM Orthotics Inc. partners with doctors and physical therapists to fabricate custom orthotic products that improve the lives of patients. Contact us today to learn more about our capabilities. We provide custom orthotics, orthotic refurbishments, and custom AFOs everywhere in Ohio and beyond!